Ägypten, das "Land zwischen Orient und Okzident" liegt zum größten Teil im
nordöstlichen Afrika, auf ca. 2.500 km durch das Mittelmeer begrenzt. Über
einen kleinenTeil des Landes auf der Sinai-Halbinsel verbindet Ägypten Afrika
mit Asien.
Egypt, the "land between Orient and Occident" is mostly situated in the North-
easten part of Africa, limited to about 2.500 km by the Mediterranean. By a
small part of the land on the Sinai Peninsula Egypt connects Africa and Asia.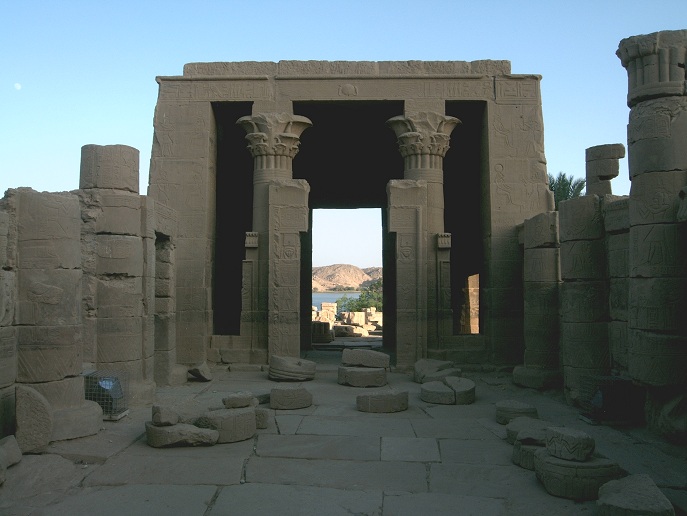 Die Gesamtfläche des Landes beträgt 1.001.450 km², wovon 6.000 km² See-
fläche sind. Der höchste Punkt Ägyptens ist mit 2.600 – 2.650 m (leider weichen
die Angaben auf div. offiziellen Seiten voneinander ab) der Katharinenberg auf
dem südlichen Sinai, während der niedrigste Punkt mit 133 m unter dem Meeres-
spiegel die Kattara-Senke in der Lybischen Wüste im Nordwesten des Landes ist.
The total land area is 1,001,450 km ², whereof 6,000 km ² is area of the sea. The
highest point in Egypt is with 2600-2650 m (unfortunately the details on various
official sites differ from each other) of Mount Catherine on the southern Sinai,
while the lowest point at 133 meters below sea level is the Qattara Depression
in the Libyan Desert in northwest of the country.
Das Land ist aufgeteilt in 27 Governorate (vergleichbar mit Bundesländern),
mit nur ca. 220 Städten und ca. 4.600 Dörfern, wobei sich die Bevölkerung zu
fast gleichen Teilen auf Städte und Dörfer verteilt. Fast 10% der ca. 81 mio
Einwohner Ägyptens leben auf den etwa 3.500 km² der Hauptstadt Kairo.
Weniger als 10% der Landesfläche ist bewohnt, der größte Teil besteht aus
Wüste.
The country is build up of 27 governorates (similar to states), with only about
220 towns and 4.600 villages, where the population is distributed almost
equally between cities and villages. Almost 10% of the approximately 81 million
inhabitants of Egypt live at the about 3.500 square kilometers of the capital
Cairo. Less than 10% of the country is inhabited, the largest part is desert.
So, ich denk mal, das sind erst mal genug Zahlen und verschafft einen kleinen
Überblick.
Ok, I think, now you got enough numbers and informations to get a fast
overview.